Healing at the Sanctuary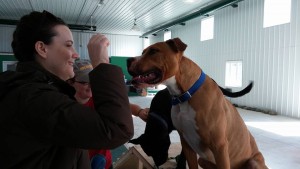 For most dogs, human companionship offers the highest quality enrichment. For most shelters, however, staff and trained volunteers who can provide this enrichment are often in short supply.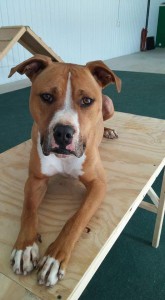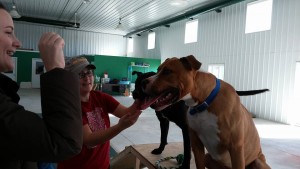 Mackenzie's strives to provide at least five 20-minute sessions a week with a human for every dog, and provides more whenever possible.  To make the most of their limited time, Mackenzie's varies the activities that dogs and humans do together.
These activities are richly stimulating, mentally and socially. They also provide a variety of sensory experiences. A big 'Thanks' to Sarah & Brenda!  Staff & Volunteers like you have a huge impact on making our dogs more adoptable!