On-site Vet Clinic
Mackenzie's efforts include not only finding loving homes for rescued dogs, but also maintaining the highest standards of care for dogs during their stay, which includes extensive and routine veterinary care.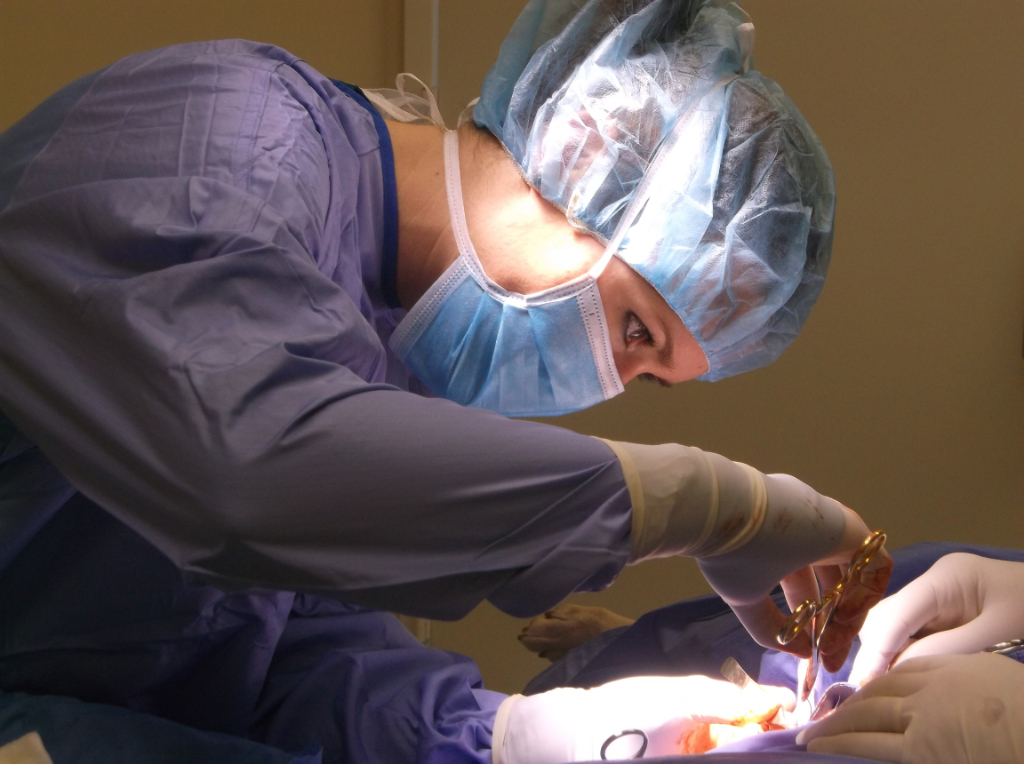 With the help of generous donors, Mackenzie's broke ground for an on-site veterinary clinic in 2012. In 2014, the veterinary clinic construction was completed, the clinic was stocked with all major medical equipment, and Dr. Richard Bennett, from the Animal Clinic in Grand Rapids, began utilizing the veterinary clinic on an intermittent basis for on-site exams, spays, neuters, and other minor procedures for Mackenzie's dogs. In February 2015, Mackenzie's hired a regularly scheduled veterinarian, Dr. Alana Gillhespy, which has allowed Mackenzie's to continue to expand the medical services offered to Mackenzie's resident dogs.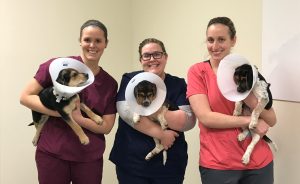 The on-site veterinary clinic allows Mackenzie's to offer high quality veterinary interventions in a timely manner and regular preventive medicine monitoring. The veterinary clinic allows Mackenzie's medical team to perform spay/neuters on all dogs, x-rays, routine vaccinations and exams, annual monitoring and sick patient blood work, dental cleanings with extractions, chemotherapy, mass removals, minor in-patient hospitalization, and other minor/emergency surgeries when and if necessary.
Mackenzie's is a home along the way for many dogs and a life-long sanctuary to those who are unable to find a home outside of Mackenzie's. As resident dogs reach their golden years, the veterinary clinic is a vital component to assist in keeping these elderly patients comfortable while addressing chronic diseases and ailments. Also, due to the extensive medical care provided at Mackenzie's, future adopters are empowered with thorough medical knowledge of their new family member when adopting a dog from Mackenzie's."