WE ARE SO THANKFUL!
Thanks to your generosity, dogs at the Sanctuary are safe & warm!
Your kindness has helped ensure soft beds, kind hands and steady companionship as they wait to find loving forever families of their very own. And all of us at Mackenzie's Animal Sanctuary are touched and inspired by your devotion.
Your compassion makes a huge difference for so many, every single day.

We couldn't do it without you!
We Hope You All Have A Safe And Happy Thanksgiving.
<! end .entry-footer>
Join Us On #GivingTuesday!
#GivingTuesday is a global day of giving fueled by the power of social media
and collaboration. This year, with your help, we can make a difference!
BE PART OF SOMETHING BIG
This year we are asking for your help to feed our dogs. Did you know that Mackenzie's spends over $40,000 per year for dog food alone? With an average of 90 resident dogs, we go through bags and bags each month. We do our best to feed them the healthiest diet possible, which includes special prescription food for allergies, intestinal health, senior, reduced calorie & puppy care.
We are hoping to raise enough money on this Giving Tuesday to provide food for one month for all our pups. Big Weenie Brand will be matching the first S400.00 that is raised to help us meet our goal.
11/20/2018 Update: We achieved our original goal of $3,500 early due to a very generous donation from the Coghlin family. So we've raised our number to see if we can raise enough funding for TWO months of food for our pups. Thanks so much for your giving and your support!
If their tummies are full, their tails are waggin'. Will you help us reach our goal?
Click below to join our cause and help "Fill The Bowls"!
Thank You!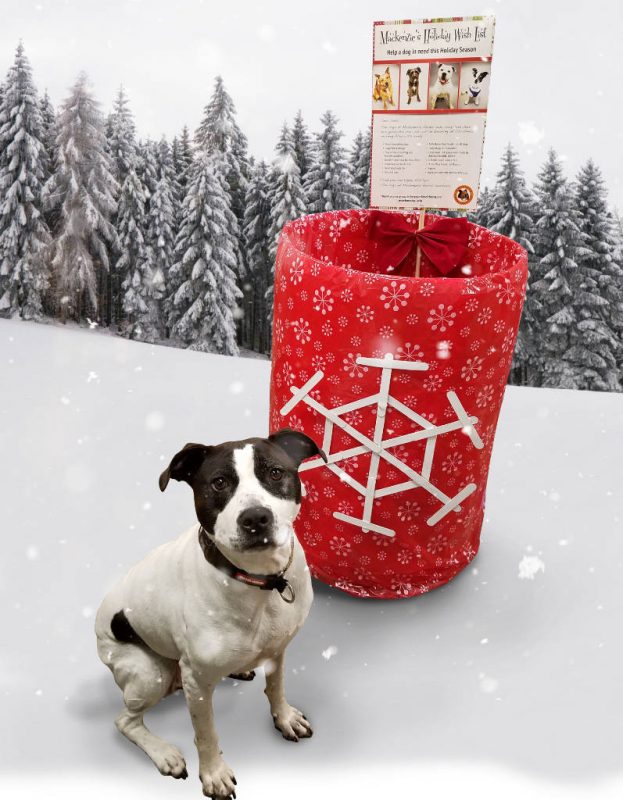 Keep us in mind when your shopping at your favorite Grand Rapids Chow Hound Stores. Buy your dog a treat and share that love with a Sanctuary sweetheart this holiday season.
You can buy any 'Wish List' item for Mackenzie's and leave it for us in our Christmas donations barrels.
They are conveniently located at all the Grand Rapids Area Chow Hound stores.
Your support is greatly appreciated!
THANK YOU!
<! end .entry-footer>