We are excited to share that we are now partnering with Bonfire, an online store to raise funds by selling Mackenzie's shirts. We have 6 custom designed shirts that have been added to our store. All shirts are ready for you to order at our ONLINE STORE. Check them out, you will want them ALL !
Ordering is easy, you pick the shirt style and color and purchase. The shirts are printed and sent directly to you. You will receive an email letting you know when the shirts will be shipped.
*Please note: It could take up to two weeks depending on when you place your order.
Don't keep it a secret, please share with everyone you know so they can have a chance to order their very own Mackenzie's shirt.
All proceeds raised support the dogs at Mackenzie's Animal Sanctuary. Thank you for helping us do what we do best … helping dogs in need!
<! end .entry-footer>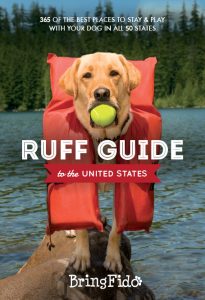 On a cold and snowy day back in January 2004, Melissa Halliburton (the founder of BringFido.com) adopted her dog, Rocco, from Hartford Animal Control for the outrageous sum of $5.00. Even before Rocco convinced Melissa (figuratively speaking) to create BringFido.com a year later, she always said it was the best five bucks she ever spent. And now, she's dedicated to using the success of BringFido.com to help save more homeless pets, $5.00 at a time … and now with the great success it helping save dogs $10.00 at a time.
Does your dog need a vacation? Ruff Guide to the United States features 365 of the best places to stay and play with your dog in all 50 states. Whether your pooch prefers to 'ruff it' on a hiking adventure or sit in the lap of luxury at a five-star resort, the assortment of trips in this book is sure to have him (and you) begging for a vacation! When you enter code "MACKENZIES2018"at checkout, you will get free shipping and Mackenzie's will get a $10.00 donation for each book sold!
http://www.ruffguides.com/shop/book
When someone books a pet-friendly reservation on BringFido.com and uses this code "MACKENZIES2018"at check-out and completes their stay, BringFido.com will send a donation of $10 to Mackenzie's Animal Sanctuary.
<! end .entry-footer>
Due to the popular response, we extended the time for you to order one of our Proud Pitbull T-shirts!
You have until midnight this Saturday, May 26 to order yours. Once that time passes, the ordering window will be closed, and we will not be able to add any more shirts onto our order. Get yours today!!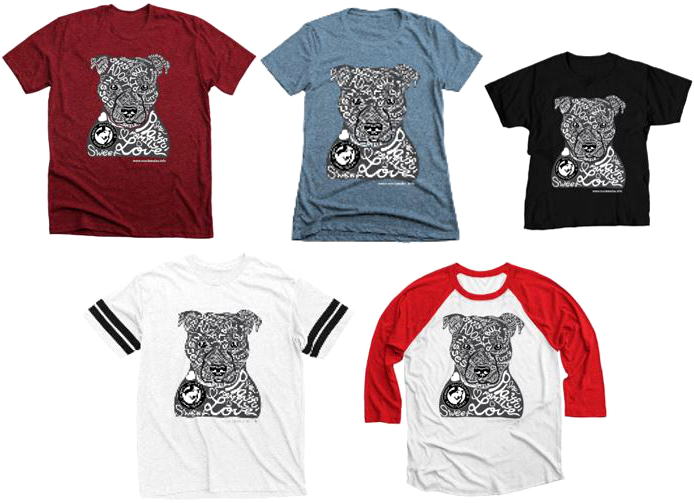 <! end .entry-footer>