Dobby
ADOPTED!
Status: ADOPTED!
Date of Birth: December 13, 2016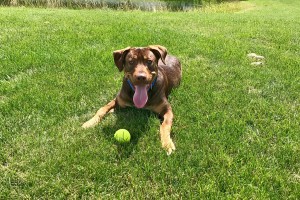 Dobby is a Lab Mix. He is named after the house elf, Dobby on Harry Potter. He is still a puppy, super sweet and active. He will need a big yard to run and play in. He is very smart and picks up fast on commands and markers. He would love to hike, or run with you. He would be best in a home with older kids. He did fine on his cat introduction, but would still need supervision.
Meet-Your-Match Canine-ality color is: Orange Busy Bee!!!
For safety's sake, we are looking for homes with physical fenced in areas.