Everett
Status: Not Adoptable
Date of Birth: September 21, 2012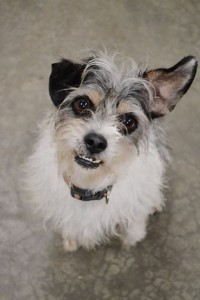 I came to Mackenzie's from another shelter, with some very bad manners.
But, since Mackenzie's has trainers on staff they knew they could help me work through these issues, little by little, I'm improving! I'm even able to work with some higher level volunteers, which is nice. I do like meeting new people.
I am not adoptable at this time, but I'm hoping in a few more months that all my hard work will pay off and I will meet that special person that will continue my training and help me remain man's best friend.
I feel very blessed to have ended up at Mackenzie's where they believe in second chances, and are working very hard to give me mine. Sponsor me today!
Please sponsor Everett today!
| | |
| --- | --- |
| Use this button if you prefer to make a monthly payment of $25 | Use this button if you prefer to make a one-time payment of $300 |