KC
ADOPTED!
Status: ADOPTED!
Date of Birth: April 10, 2011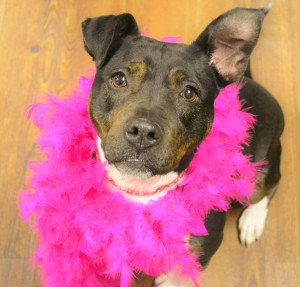 I'm a favorite among volunteers out at Mackenzie's Animal Sanctuary! It's probably because once I get over my shyness, I'm a cuddle-bug. I also love to give kisses. Well, to everyone except cats. Cats and I don't mix.
Since I've spent a lot of my life in a kennel, new people and places can make me nervous. Having staff and volunteers with me really helps! They know how to introduce me slowly to new situations so that I feel comfortable—it's like how some people need to take small steps into the pool to get used to the water. That's me with new experiences. I'm definitely not a cannon-ball type of girl!
My ideal family would be grown-ups and older teens because they have that calm vibe that makes me feel safe. They would help me take those small steps to get used to my home and new family. And they would realize that taking the time to get to know me is well worth it—seriously, my cuddles and kisses are out of this world! Please consider being my sponsor.