Lola
Status: Not Adoptable
Date of Birth: March 16, 2016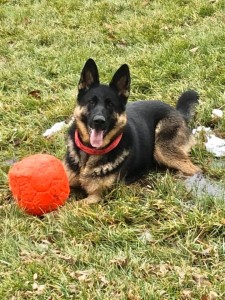 Like many others, I was not given the best during my early years. The people I was around did not treat me kindly. I won't just trust you, you have to earn it. The kind people at Mackenzie's took me in knowing I would be very hard to place – However, the staff and volunteers have been so determined and have been working with me on so many different things. I have even made a few new human friends which is a HUGE step in the right direction. I do like other dogs, so I have play dates with my canine friends – which is always a blast! I love playing fetch and playing in the snow and in the summertime I enjoy swimming and running next to my best friend while he's on his bicycle – we have a lot of fun in the summer months.
Please consider being my sponsor today!
Please sponsor Lola today!
| | |
| --- | --- |
| Use this button if you prefer to make a monthly payment of $25 | Use this button if you prefer to make a one-time payment of $300 |