Neuman
Status: Not Adoptable
Date of Birth: October 28, 2012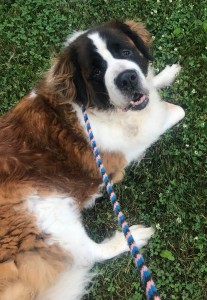 After my owner passed away, I found my way to Mackenzie's. It's always hard losing someone so close, so it's taken me a little while to settle in. The staff here at Mackenzie's has been really great with going slow and moving at my own pace while I adjust. I've found a few people here that I've started to really trust, and they take me for lots of long walks (which I love) and spoil me with some really tasty treats.
In the future, I hope to be ready to look for a cozy home for myself again. Until then, I'll keep working on making new friends, getting out for adventures here and there, and building my confidence back up.
Please consider being my sponsor.
Please sponsor Neuman today!
| | |
| --- | --- |
| Use this button if you prefer to make a monthly payment of $25 | Use this button if you prefer to make a one-time payment of $300 |