Otis
Status: Not Adoptable
Date of Birth: November 17, 2001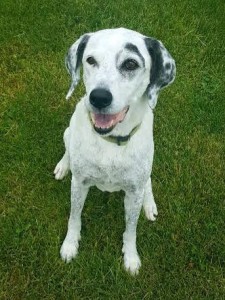 My home is and will always be Mackenzie's….and I'm ok with that. I know I am safe here and that nothing bad can ever happen to me again.
As you can see, I'm very photogenic and don't look or act my age at all. I'm still pretty active, I enjoy to run, but just not as much these days, I love walks and enjoy my time with staff and volunteers. I'm doing pretty well medically, I'm blind in my left eye, I'm on prescription kidney food and I have allergy shots, not bad for a guy my age. I'm very particular about toys, I have just two favorites, they are the only ones I will play with (the staff says I've been like that for years now :)) Please consider being my sponsor.
Please sponsor Otis today!
| | |
| --- | --- |
| Use this button if you prefer to make a monthly payment of $25 | Use this button if you prefer to make a one-time payment of $300 |