Supporting Companies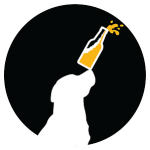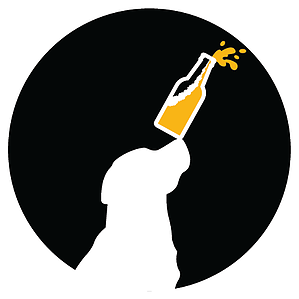 Leashless Lab is a company that utilizes spent brewing grain in baked dog treats and donates 10% of their profits back to a designated dog charity. They have operated out of the Milwaukee area with local breweries but have since expanded operations in other states.
Recently, Founders Brewing Company of Grand Rapids, MI has agreed to sell these all-natural dogs treats made with repurposed beer grains, (non-alcoholic – no hop contact) and the dogs at Mackenzie's Animal Sanctuary will be benefiting from the sales.
"Leashless Lab is dedicated to creating wholesome and sustainable treats for dogs by partnering with breweries to bring the base of our favorite local beers to our canine companions. It is our mission to make an irresistible treat using ingredients from our community for our community, while giving back to various animal protection organizations. That's why we donate 10% of all profits from each bag of treats we sell to organizations that we wholeheartedly support, like Mackenzie's Animal Sanctuary!"
---
Flaps for Fido Program!
Partnering with Mackenzie's to help dogs in need.
This program allows new pet parents to get a great deal on an awesome new pet door while also giving back to the people who provided them with their new family member.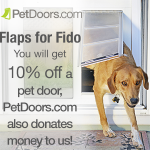 Of course, someone doesn't have to adopt from Mackenzie's to take advantage of the discount and to support Mackenzie's! Just make sure when you're checking out to choose Mackenzie's Animal Sanctuary as the rescue you are supporting.
Shop today for your pet door.
https://www.petdoors.com/rescue.html
---
Did you know that by turning on the Walk for a Dog app every time you walk your dog, you can help raise money for Mackenzie's Animal Sanctuary? Simply press "Start Walking" when you head out for a walk.

As long as you use the app at least once a week, you count as an active walker for your Mackenzie's, which helps us earn donations!
So, what are you waiting for? It's a win-win-win! Happy walking!
---
Create a login and choose Mackenzie's as your cause and start raining money every time you search the web. You will also be connected to goodshop.com – you will find participating companies that will donate a percentage of your total amount to Mackenzie's – each company is different, and they have changing promotions and coupons available so please keep your eye out on your favorite place to shop at goodshop.com. You will also be able to see how much money you are raising which is very cool!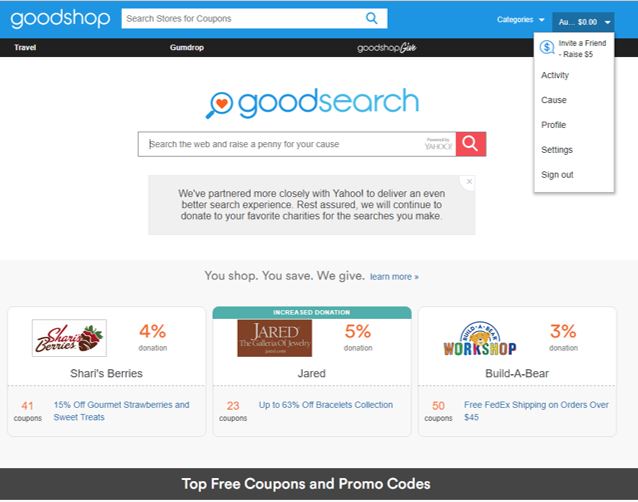 ---
Bring Fido
Pet Charity Program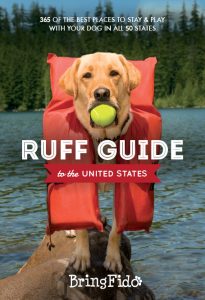 On a cold and snowy day back in January 2004, Melissa Halliburton (the founder of BringFido.com) adopted her dog, Rocco, from Hartford Animal Control for the outrageous sum of $5.00. Even before Rocco convinced Melissa (figuratively speaking) to create BringFido.com a year later, she always said it was the best five bucks she ever spent. And now, she's dedicated to using the success of BringFido.com to help save more homeless pets, $5.00 at a time … and now with the great success it helping save dogs $10.00 at a time.
Does your dog need a vacation? Ruff Guide to the United States features 365 of the best places to stay and play with your dog in all 50 states. Whether your pooch prefers to 'ruff it' on a hiking adventure or sit in the lap of luxury at a five-star resort, the assortment of trips in this book is sure to have him (and you) begging for a vacation! When you enter code "MACKENZIES2018"at checkout, you will get free shipping and Mackenzie's will get a $10.00 donation for each book sold!
http://www.ruffguides.com/shop/book
When someone books a pet-friendly reservation on BringFido.com and uses this code "MACKENZIES2018"at check-out and completes their stay, BringFido.com will send a donation of $10 to Mackenzie's Animal Sanctuary.
---
Waggz™ Wood Tags were designed with giving back in mind – and to bring a bit of style to pets all over the world. Founders, Tommy & Tina are advocates of animal rights & have been on a mission to give back to those in need. They combined their love of woodwork with their love of animals by creating this unique brand & sharing it with all of you! A portion of each sale will be donated to animal rescue groups across the nation. You can purchase a tag & read more about their purpose by visiting waggztags.com.
[Be sure to enter PROMO code: 'MAS' at checkout]
---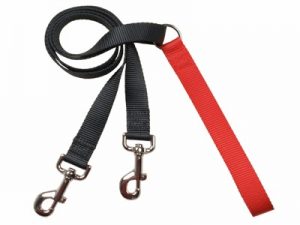 Shop USADogShop.com for the Freedom No Pull Harness and more great USA made items for doggies.  On the USADogShop.com site you will be purchasing direct from the Freedom Harness Inventor.
With each order you will receive 10% off of $28.99 or more AND free shipping on orders over $34.99 after the coupon is applied.
Click in the Grey word that says "adoption/trainer code" and Enter MAS (no spaces).   This is located above the comments box and is the last step before you confirm your order and accept the terms and conditions.
Not sure which item to select, order a gift certificate for the shelter. The gift certificate acts like a bank account that we order against. We can then use the gift certificate for the purchase of the harness and other needed items.
http://usadogshop.com/giftcert.php
The doggies thank you for your support!
---

Dedicated to serving dog shelters and rescues by donating one for one for every product sold.
Max and Neo Dog Gear is named after Owner and Founder, Kenric Hwang's dog Neo and his brother's dog Max. Both dogs lived happy lives in Arizona. When Neo passed away, he was unable to get another dog due to the amount of traveling he did. He began fostering dogs from a local dog rescue. It quickly became apparent to him that running dog rescues required a lot of resources in both time and money. As a result, he felt that he was able to donate items and money.
Max & Neo manufacture and sell high quality dog products and sell them at the same or lower prices as retail stores. When you purchase a Max and Neo product, you are getting a great product and a great price AND you are helping dog rescues. By donating a product every time someone purchases a product, they can support and supply dog rescues with a virtually never ending supply of leashes, collars, harnesses, beds, etc…