A big 'Thank you' to eightWest for visiting the Sanctuary last week and putting together this wonderful footage of what we do best!
LAKE ODESSA, Mich. (WOOD) Dogs are often considered part of the family. There's a place in West Michigan where the mission is to find new homes for dogs.

Mackenzie's Animal Sanctuary provides a temporary home for dogs while they search for a forever family. But it's more than just a shelter. The staff and volunteers at Mackenzie's take excellent care of each dog, providing human interaction and bonding, exercise, enrichment, education, and excellent medical care.

Mackenzie's Animal Sanctuary is situated on more than 200 acres with several buildings dedicated to housing, exercise, and veterinary services.

The adoption process at Mackenzie's is very thorough. They will walk you through their process, including multiple visits and a visit to your home to ensure it's a good match. The cost is $150 and they help dogs find homes within 150 miles of Lake Odessa. To meet any of their dogs, call (616) 693-2490 or visit their website.

Mackenzie's is always looking for good volunteers. Each volunteer is asked to give at least 30 hours of time a year and can help out any day of the week between 9 a.m. and 6 p.m., usually for at least two hours at a time. They also need help on holidays because caring for dogs is a full time job! Kids can help alongside a parent or legal guardian. For information, go to the website and click the "volunteer" tab.
Thank you to Staff and Volunteers who take such great care of our dogs!  Great job everyone!  To view the video footage please follow the link below and enjoy!
<! end .entry-footer>
Meet Dr. Alana Gillhespy.
Dr. Alana is a West Michigan native who joined the Mackenzie's Animal Sanctuary team in February of this year. She is an MSU graduate where she received her veterinary training.
She thoroughly enjoys being a part of the transformation of our dogs by providing necessary medical care, training, nutrition, and love!
Thank you Dr. Alana for all you are doing to care for all the wonderful dogs at the Sanctuary!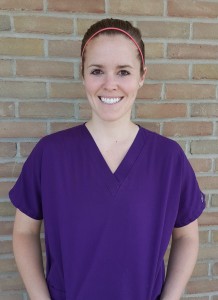 <! end .entry-footer>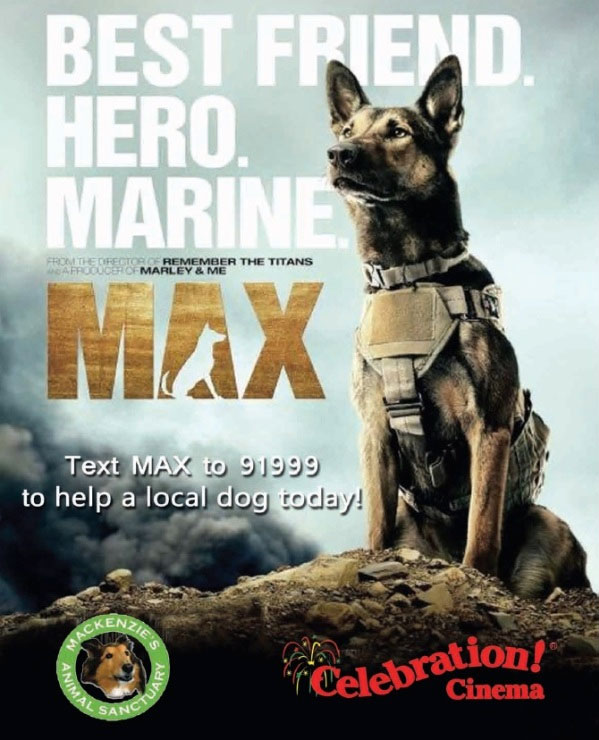 For one night, dogs will take over Celebration Cinema North with a special movie event and a red carpet reception to showcase the impact of several local canine efforts.
Mackenzie's Animal Sanctuary, of Lake Odessa, MI, is excited to announce a community event in which the public is invited to attend the premier of Warner Brother's new release of the film, Max. The movie is a story of a Marine canine who has been traumatized with the loss of his handler/owner, is retrained to become a family pet, and helps in a search and rescue.
The evening event includes several canine experiences. On Friday, June 26, between the hours of 5:00 – 8:00 pm:
Come and meet Allegan Sheriff Deputy, Ben Haas and his canine partner Medo, who found the lost two year-old boy earlier this month. Grand Rapid's K9 unit will also be on-site.
Meet and learn more about Michigan Search and Rescue, both human and canine members will be on hand.
Hold cute and adorable shepherd puppies.
Find out more about adoptable dogs from Mackenzie's Animal Sanctuary. Care, compassion, training, and giving abandoned dogs another chance at finding another home is the work of this organization who makes a commitment to each dog for the rest of its life.
At 7:00 pm, a special screening of the Max movie will be held. Movie goers will be able to purchase an entire movie going experience – the Max movie, pop and popcorn, and a donation to Mackenzie's to help local dogs become someone's best friend.
Tickets may be purchased online.
<! end .entry-footer>