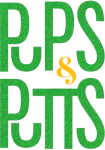 Mark your calendars ladies and gentleman! Our 10th Annual Pups and Putts event will be Tuesday, June 5th, at 8am at the Sunnybrook Country Club. Activities include a Golf Tournament with Trophies and Awards, a Burger and Brats Luncheon and a Ticket Raffle.
For more information or to become an event sponsor please visit pupsandputts.com. Continue reading »
<! end .entry-footer>
As we look forward to an amazing 2018, we wanted to look back and share our memories that were made in 2017 at the Sanctuary.
Thank you for supporting our efforts of helping dogs in need!
Adopted Friends of 2017
<! end .entry-footer>