woodtv.com/2015/09/24/find-your-new-family-member-at-mackenzies-fall-festival/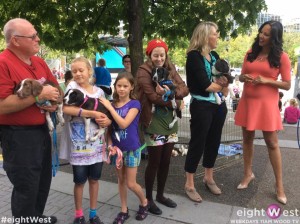 LAKE ODESSA, Mich. (WOOD) A special event is planned to introduce people to a potential new four-legged family member, and to give you an inside look at the great work done at Mackenzie's Animal Sanctuary.
The Fall Festival at Mackenzie's is on Saturday, October 3 from 11 a.m. to 3 p.m. there will be hayrides, pumpkin painting, tours of the facility, and the chance to meet the new veterinarians.

Won't you join us Saturday, October 3rd from 11am to 3pm – grab your leash for a fun-filled day of everything "dog-like". Food, friends, tours, dog demonstrations, meet and greet our new vet and executive director, a hayride, and much, much more. We want you to come because Mackenzie's is:
A big 'Thank you' to eightWest for visiting the Sanctuary last week and putting together this wonderful footage of what we do best!