We are pleased to announce the promotion of Autumn Russell Huber to the position of Sanctuary Project Manager, effective February 16th, 2017.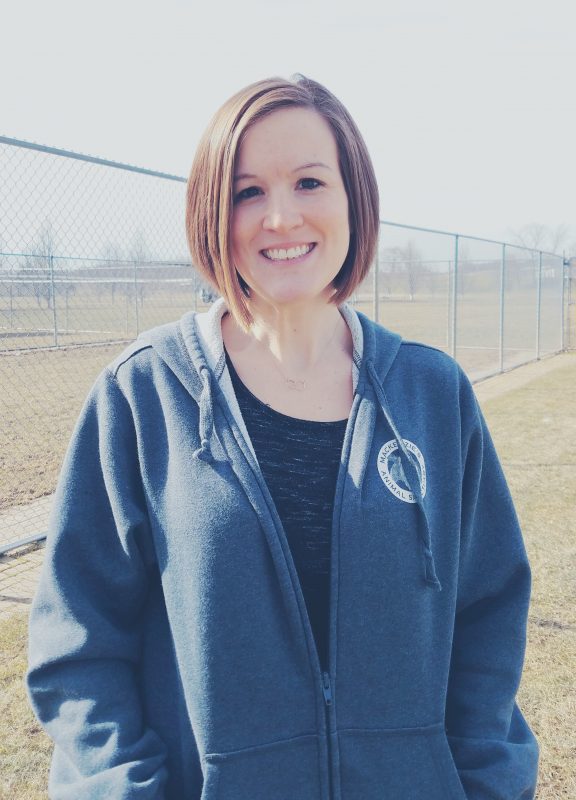 Autumn joined our team in the early days of the Sanctuary back in 2004, working off and on since, she has worn many hats on her journey with us.  Autumn has been Office Assistant, Adoption and Intake Coordinator, Kennel Attendant, Office Manager and most recently, Office Coordinator.  Her journey with us over the years has proved her to be a committed Sanctuary advocate.  Autumn has a passion for the rescue work we do and is dedicated to seeing it done to the best of our ability.
Autumn's new responsibilities will be to monitor and manage the day to day running's of all Sanctuary programs.  As well as implementing and maintaining a high level of quality control standards for the Sanctuary in her new role as Project Manager, leading the Sanctuary.
'We all have one thing in common – we love animals! We are all very compassionate people with one main goal here – doing what's best for the dogs in our care.
My goal for Mackenzie's is to help create and put in place efficient and effective programs to help support the dogs in our care.  Together we can make sure we are giving our resident dogs the very best 'home along the way' no matter how long there stay is.
I look forward to the future and what we can do to help Mackenzie's be it's very best!'
Congratulations Autumn!
We anticipate many more successes in your new position.

The Sanctuary would like to thank Founder/Director Jen Bauer for her time and energy as Interim Director!  Thank you Jen for all you bring to Mackenzie's!  Jen will continue to be involved, returning once again to her duties at the Board level.
'I love this Sanctuary and the 17 years I have had the opportunity to be a guiding force behind it!  I will miss being a part of the day-to-day stuff, brainstorming, cheerleading and celebrating our many successes!  Autumn, you are inheriting a great team, and I'm sure that your ability to motivate will make them even more effective!  Congratulations and good luck in your new position!'
<! end .entry-footer>
If you're interested in adopting and giving a home to one of our dogs, read and learn more about our Adoption Process.
<! end .entry-footer>