Grounds & Hounds Coffee Co.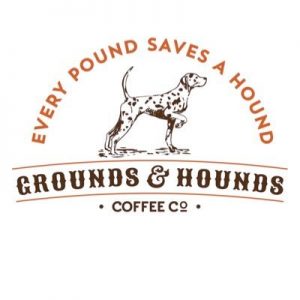 How Grounds & Hounds Coffee Co. helps support the dogs at Mackenzie's Animal Sanctuary:
They have generously provided us with a custom discount code MACKENZIE15 and when used at check out, customers will receive 15% off their orders, and Mackenzie's will receive 10% of the revenue from a supporter's first-time order and 5% on their continued orders after that. Donations are distributed on a quarterly basis. HOW INCREDIBLE!
CHECK OUT THIS AMAZING COMPANY TODAY!
Grounds & Hounds Mission: To our four-legged friends, each day is a new adventure, full of possibilities and excitement. Grounds & Hounds Coffee Co. was born out of our passion to give back to the animals who selflessly provide us with so much happiness.
20% of all profits generated by Grounds & Hounds Coffee Co. are used to fund innovative and impactful rescue programs throughout the country. We strive to support the hard-working organizations and volunteers who fight for our friends day in and day out, and we promise to deliver an amazing cup of coffee along the way!
All Grounds & Hounds green coffee 100% Arabica, specialty grade coffee. After sourcing our green coffee from the top growing regions around the world (Peru, Colombia, Sumatra, Papua New Guinea, Ethiopia, Mexico, Guatemala, and Nicaragua), we then let our master roaster go to work. Our coffees are small batch roasted and require the skillful hand of our roast master to create the perfect beans for the perfect brew.
We have a chance to do something great, and we would love for you to join us.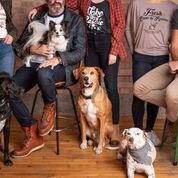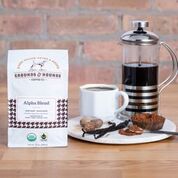 Thank you so much for supporting Mackenzie's Animal Sanctuary and our mission of giving dogs 'A home along the way….'